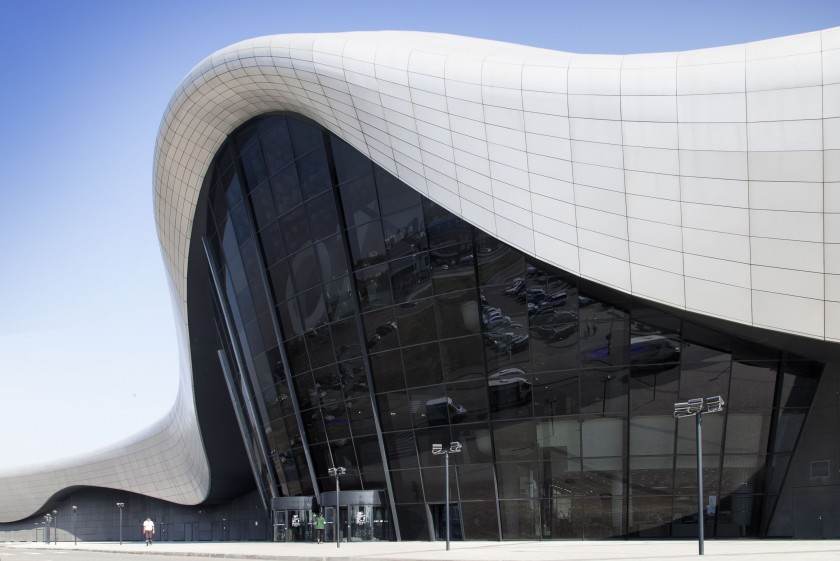 Hat Trick for OZ
The OZ Mall project in Krasnodar has been awarded the prestigious award for best 'very large retail centre' at the Commercial Real Estate Moscow Awards 2013. Dyer's 227,000 sq. m. shopping centre and entertainment centre, for AIM Property Development constructed by Turkish contractor Renaissance Construction, the largest multi-functional centre in Southern Russia scooped three prestigious awards at the CRE Moscow Awards 2013:
"The Best Extra Large Shopping Centre"
"Deal of the Year – rent – commercial real estate" for the debut flagship store "Anna Potapova"
And Dyer were voted "Best Retail Architect of the Year"
The awards were presented on April 18 in Moscow at the 10th time gala dinner of the Commercial Real Estate Moscow Awards 2013. The grand event attracted more than 800 participants from all areas of the Russian design and construction industry.
The huge complex is a 220,000m2 new generation three-level mall which combines urban lifestyles shopping, new retail concepts, dining and leisure and all year special events. Nationally renowned retailers such as O'Key Hypermarket. OBI, Hoff!, Decathlon and TSUM Moscow have already joined the mix of tenants.
OZ is one of south Russia's top retail destinations, strategically placed at the intersection of two of the Krasnodar's major highways: the M4 and Krasnodar-Stavropol, and has become a landmark in the region with its unique design.
CRE Moscow Awards 2013 are unique professional Awards in the commercial real estate industry sector of Russia. Every year the CRE Moscow Awards gathers more than 800 CRE leaders in order to celebrate the achievements of the last year and to honour the high professionalism in the sphere of commercial real estate construction and development in Moscow and Moscow region. During the past decade the CRE Moscow Awards has become a key event of the industry which is being anticipated by the entire community every year.
Among the jurors of the Awards — there are more than 300 investors, developers, architects, consultants of the CRE sphere. All stages of voting and counting of votes are observed by the independent consultant of the Awards — the company PwC. Among the main nominations of the CRE Moscow Awards are:
"Business Center class A",
"Business Center class B",
"Very large retail center",
"Small retail center",
"Hotels",
"Industrial real estate" and others.
The best projects commissioned in 2012, most salient commercial real estate projects of Moscow and Moscow suburbs, delivered in 2012, are the focus of the Awards.
The Awards also contains the professional nominations: "Developer of the Year", "Consultant of the Year", "Property Management Company of the Year". In 2013 an additional anniversary nomination was established — "Developer of the Decade".