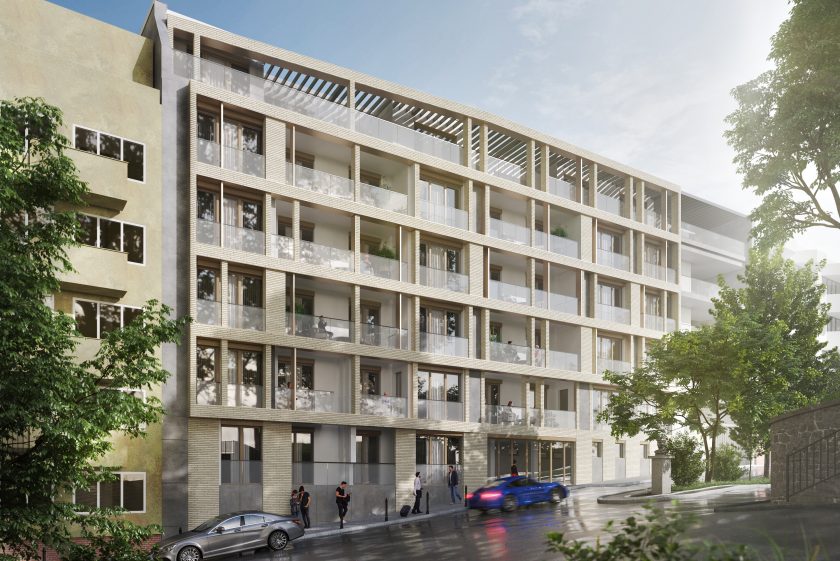 Dyer's new housing development in Budapest's District I. on track
Located on Naphegy, in the center of prestigious District I. of Budapest Dyer's new housing project developed by Cordia got its preliminary approval from Chief Architect and Plannig Board. The project accommodating 44 apartments and an office space has a unique site with appr. 8m level difference between Gellérthegyi and Naphegy street.
Main resident access of the condominium positioned from Gellérthegyi street through a double height entrance lobby. Located in historical downtown of Buda with its carefully sculptured frame elements and prudently selected fine materials the project creates a contemporary facade design respecting the valuable architectural heritage of the neighbourhood at the same time.
Related news:
https://www.portfolio.hu/ingatlan/20201218/uj-lakasfejlesztest-indit-az-i-keruletben-a-cordia-kepek-462400