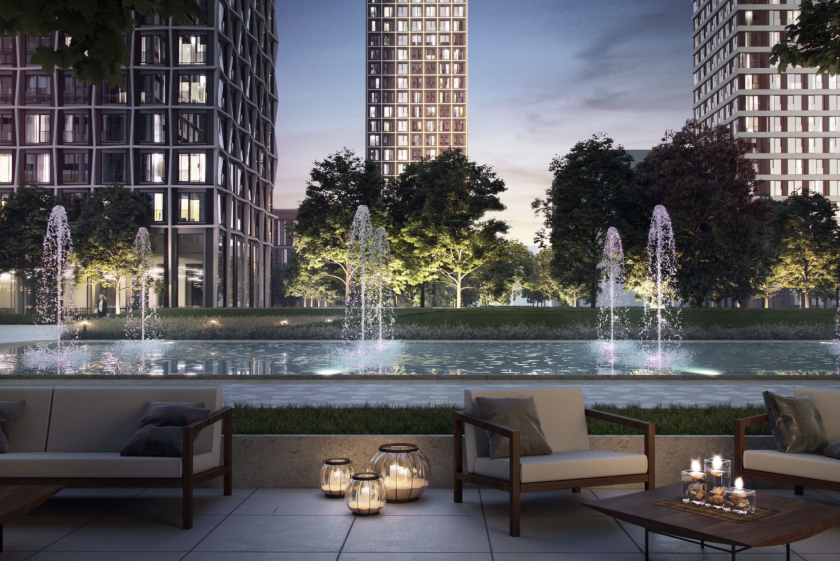 Dyer goes green and not only "on the paper"
For every architect it is a great moment, when his plans become real.
Prime Park Residential complex in Moscow has been under construction for 26 months now. The first phase of construction will finish in September, so already we are finalising the first part of the grand three hectare residents private park.
During this week, almost 200 trees, many as big as 14 m high, have arrived from Germany. Now the word "Park" is starting to make sense! Following soon will be thousands of shrubs and other plants to complete the ensemble.
We are proud to be part of this Award winning project and look forward to continuing our involvement until the full project is complete. Given the attention to quality and design this project continues to be the best selling project in the Premium sector in Moscow.
The following images show how these great green areas are being created around the magnificent towers.