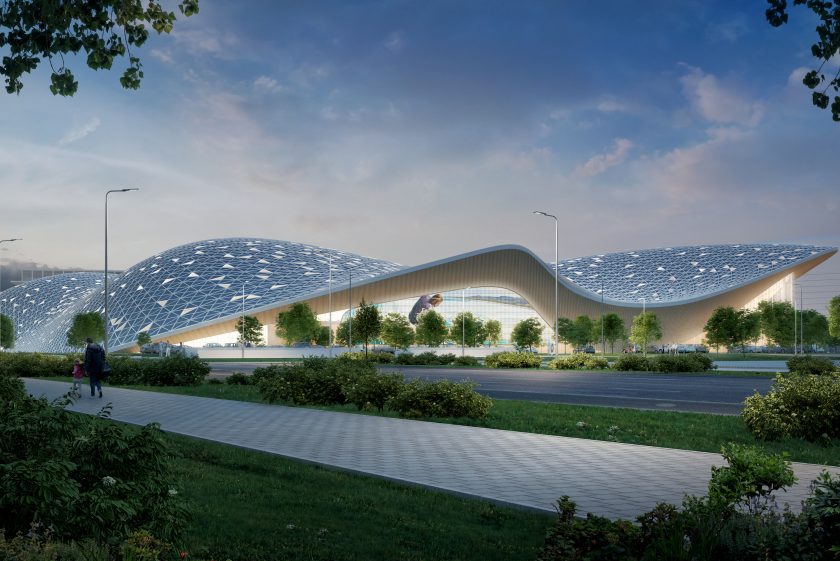 WOW! Exceptional design for an extraordinary project

Check out Dyer's entry on architectural competition for 'The Wave' Surf Centre in North-Western Moscow! The 30k sqm project will be a unique attraction not only in Moscow, but also in the entire world – an indoor adventure and leisure centre for surf lovers offering a water surface with a size equal to 20 olympic-size swimming pools and an excellent place for sports enthusiasts, youngsters, families and children.
The architectural concept of the building is based on the lifestyle of surf and the dynamics of the waves and currents of oceans. The end result is a unique iconic undulating roof that is built of wave peaks and troughs similar to nature-generated waves. The roof is actually made up of 4 identical waves, leaning along its perimeter and with a spectacularly flowing foot supporting the center part of the building. The roof is a self-supporting steel lattice that is an extremely filigree structure as opposed to conventional lattice structures.
The development incorporates a Business Centre as well with office space and service areas on a total of 20,000 m2 of GBA. The complex of two identical buildings occupies office space on 6 levels.