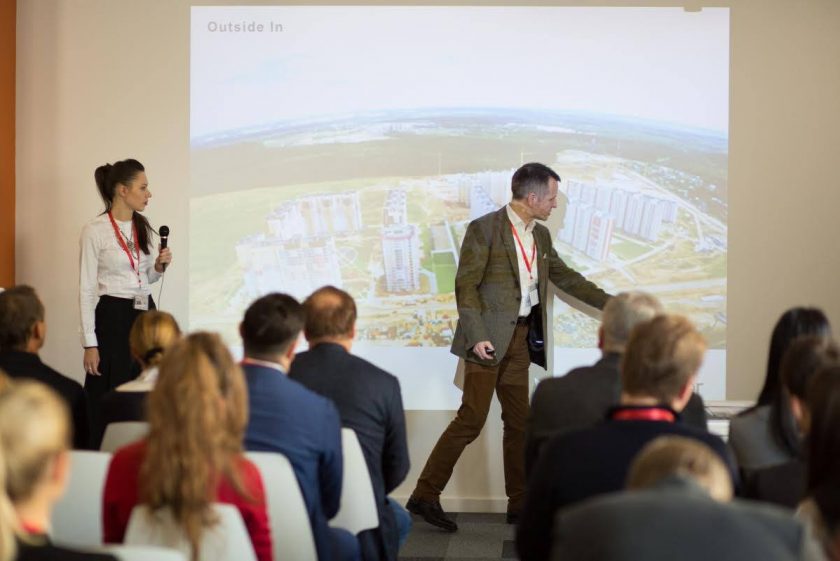 Architectural Masterclass – Supported by the Council of Shopping Centres in Russia
During the presentation, the chief architect of the Dyer, Philip Ball, presented two new technological advance solutions that Dyer has been developing in the company's design methodology including virtual reality in architecture as well as the use of augmented reality in design development and architectural representation.
Dyer presented some its new project designs, and demonstrated how these current technologies can be applied in the design development and post-construction marketing areas both in commercial and residential real estate.
In addition to the technological demonstrations, Philip Ball, shared Dyer's views on the following issues:
masterplanning and integrated approach for new residential neighbourhoods;
the principles of the multi-functional buildings;
the principles of the layout of the optimal living spaces drawing experience from the requirements of the current market;
various components of the infrastructure for residential projects
Followed by a Q&A session; mainly focused on the importance of a holistic approach in addressing the problems of the current masterplans.