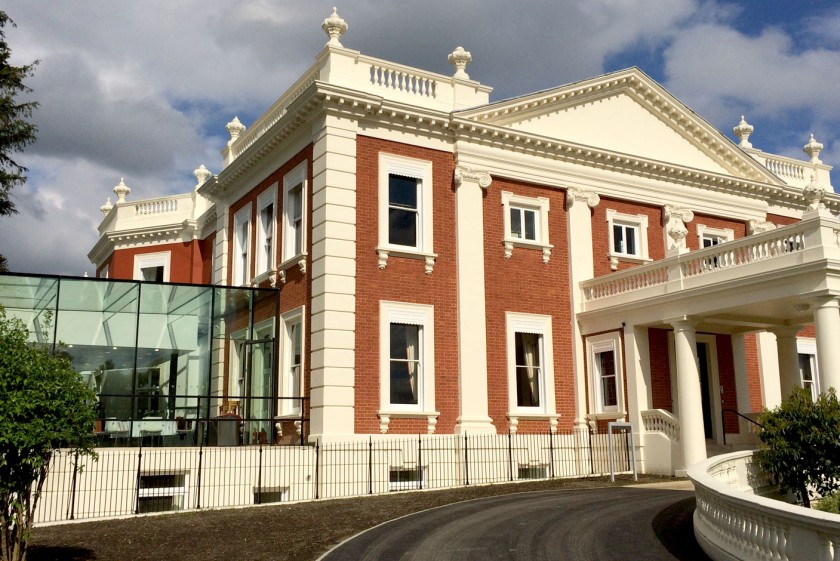 Sunbury Court Completion
Sunbury court has held its first 'Open House' since work was completed earlier this month.
There has been and 'incredibly positive reaction to Dyer's work' from around 250 visitors, of which were predominantly neighbours attended the open house.
The renovation of the Grade II listed mansion house in south west London on the banks of the River Thames has included the addition of a contemporary structural glass conservatory and external staircase. The success of this project has been the carefully conservation of the existing fabric of the building back to its former glory and the skilful integration of contemporary elements such as the conservatory, external staircase and internal glass lift shaft to allow the facility to support the conference activities required by the Client. The use of colour in the decoration and furniture together with the selection of 'traditional' furniture styled with a contemporary theme has produced remarkable and unique interiors.
Dyer were commissioned to provide architecture, planning, contract administration, interior design including the selection and procurement of all the FF&E.